Your IT Partner
is different.
Company overview: leadership & governance.
Powered by Data.
Driven by People.
It is people who make our company unique, they have been since ever the most important asset to us. smeup's ownership lies entirely with the shareholders who work within the company on a daily basis. Something unique on the market. This is where the difference lies.
Silvano Lancini – President of smeup
Companies that are part of our group can provide a varied offering to meet customer needs both from an application and infrastructural standpoint, as well as in terms of cloud and IT security.
We have experienced a physiological growth that has remained constant over the years, both internally and as a result of measured M&A operations in both areas.
We will increasingly invest in what we refer to as Startup HUB, determined to offer innovation to our customers. Training and sustainability are two other areas which we strongly believe in.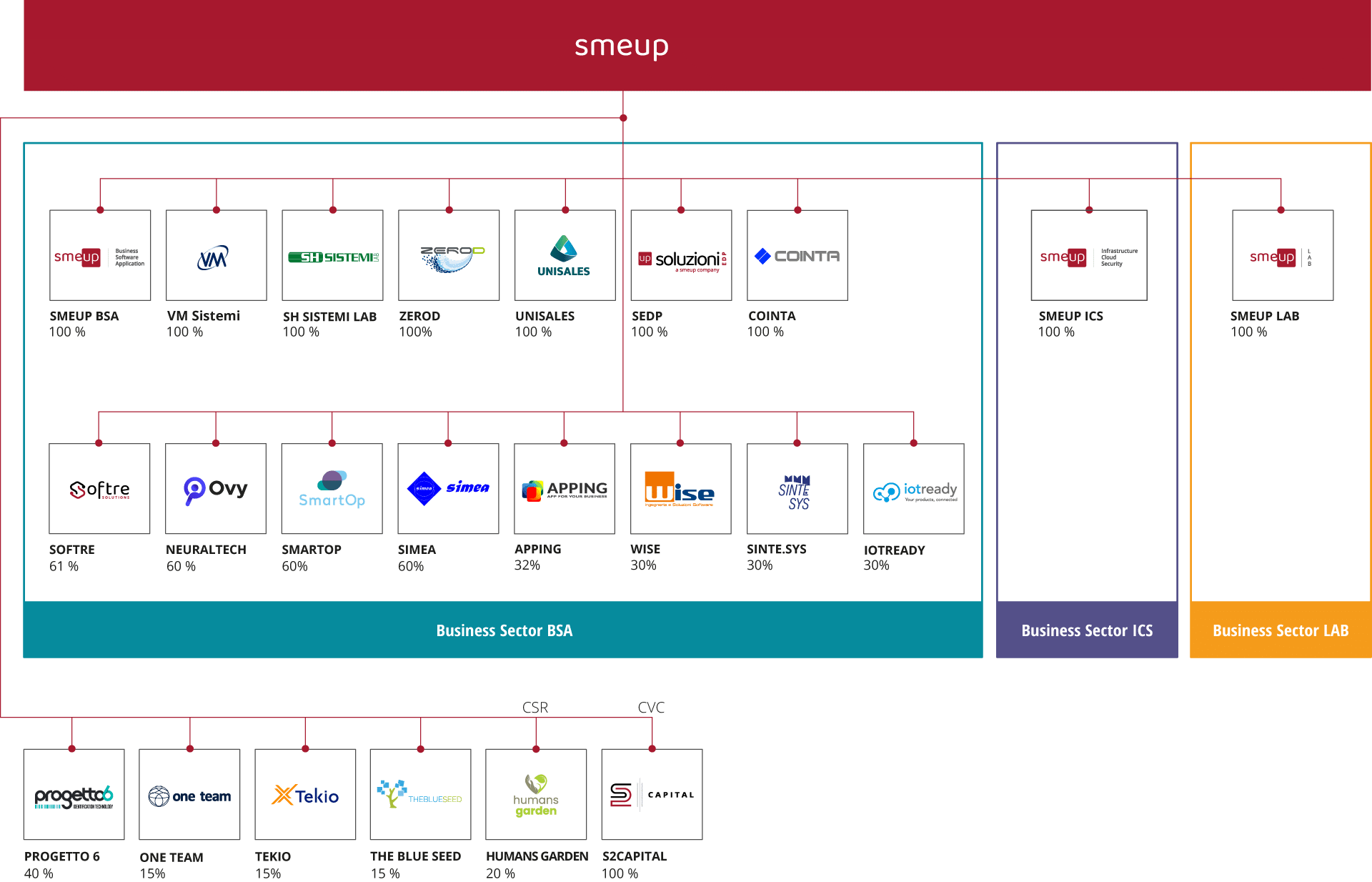 We are not talking about roles, but about people.